WV MetroNews
The Voice of West Virginia
Week 6 H.S. football roundup
Class AAA
Wheeling Park 26, Morgantown 16 — Aiden Davis tossed a pair of touchdown passes to Mykel Davis and Amare Johnson rushed for a pair of scores as Wheeling Park (3-2) handed Morgantown (4-1) their first loss of the season.
Maddox Bowers had a touchdown pass and AJ Thomas rushed for a score for the Mohigans.
Princeton 56, Greenbrier East 7 — The Tigers (6-0) became one of three Class AAA teams to reach the six-win mark with a win over the Spartans. Dom Collins had 141 receiving yards and he reeled in a pair of touchdown passes from Chance Barker. Barker had three touchdown passes in the game.
Princeton will host Hurricane (4-1) in Week 7.
Martinsburg 42, Musselman 0 — The Bulldogs scored 35 second-half points to up their record to 6-0. Martinsburg scored four defensive touchdowns in the second half.
George Washington 22, Parkersburg 11 — The Patriots leveled their record at 3-3 with an important victory at Stadium Field. GWHS senior Abe Fenwick passed for 209 yards and he accounted for 259 total yards. David Parsons passed for 339 yards and a touchdown for the Big Reds (4-2).
Bridgeport 49, Brooke 14 — The Indians won their fourth consecutive game and improved to 5-1. Alex Moses rushed for 98 yards and six Indians found the end zone. Bridgeport held Brooke (3-3) to just 146 yards of offense.
Jefferson 28, Hedgesville 0 — Rodrigo Delgado and Tayshawn Roper rushed for touchdowns as the Cougars improved to 3-2 with a shutout victory. Michael Graham had five sacks for JHS.
28-0 @JHSCougarsFB over Hedgesville for win #3 hear the highlights and post game thoughts of @football_jhs on the performance of Michael Graham below!#wvprepfb @MetroNewsPrep @FredPersinger @TayRoper @RodrigoD__3 @JacksonRockwel @GavinYoungWR11 pic.twitter.com/cX2XPeZAnw

— Luke Wiggs (@LukeWiggs4) September 30, 2023
University 42, Buckhannon-Upshur 14 — Melique Lewis rushed for 96 yards and a touchdown as the Hawks evened their record at 3-3. Ethan Jackson had three touchdowns for the Hawks [two rushing, one receiving].
Class AA
Roane County 42, Ripley 6 — Jacob Greathouse passed for 171 yards and he accounted for a pair of touchdowns as the Raiders became one of two Class AA teams to improve to 6-0. Brandon Richardson rushed for 82 yards and a pair of scores in the victory.
Philip Barbour 56, Berkeley Springs 14 — Kaden Humphreys tossed two touchdown passes as the Colts improved to 5-0. PBHS will visit East Fairmont (4-1) in Week 7.
Weir 49, Keyser 21 — The Red Riders improved to 5-1, bouncing back from a Week 5 loss.
"It is a very big win. Anytime you get a win in front of your home crowd on Homecoming against a quality program like Keyser football, it is always a bonus for us," said Weir head coach Frank Sisinni on MetroNews GameNight. "We want to get our program in the right direction and today was a huge step in that direction."
Clay County 48, Logan 14 — CCHS improved to 3-2 with a road victory. Noah Collins tossed four touchdown passes and he rushed for another score.
Class A
Tucker County 54, Pendleton County 8 — The Mountain Lions joined Williamstown as the lone Class A teams with 6-0 records. Tucker scored four touchdowns in the second quarter. Ethan Rosenau passed for 162 yards in the victory.
Greenbrier West 55, Shady Spring 0 — Wins by the Cavaliers and James Monroe on Friday set the stage for a battle of undefeated teams in Week 7 in Charmco. Ethan Holliday and Jake Pate each accounted for three touchdowns in the win for the Cavaliers (5-0).
The Mavericks (4-0) defeated Summers County, 50-26.
"They've got an extremely good team," said James Monroe head coach John Mustain of Greenbrier West. "Coach [Kelly] Vaughan and those guys do a great job with them. It is going to be a tough one. We're going to go up there and give them everything we've got. They've had such a good program over the years."
The post Week 6 H.S. football roundup appeared first on WV MetroNews.
Source:
WV MetroNews
---
Highlights: Williamstown rallies to 12-8 win at St. Marys in battle of undefeated teams
Source:
WV MetroNews
---
Fairmont Senior hands North Marion first loss in 54-36 shootout
FAIRMONT, W.Va. — Junior quarterback Brody Whitehair needed just 9 completions to pass for 275 yards and 4 touchdowns as No. 3 Fairmont Senior knocked No. 2 North Marion from the list of unbeaten teams, 54-36 Friday evening at East-West Stadium.
The Polar Bears never trailed but needed to thwart several North Marion comeback attempts in the second half to improve to 5-1 with their second consecutive victory.
"However the flow of the game went, we were able to handle it. That's just gutsy play by a lot of different guys to be able to come out with a hard-fought victory," said Fairmont Senior head coach Nick Bartic.
"We were balanced on offense but obviously as a D-coordinator, you don't like that they score 36 points. We're going to have to try to address that also. Those are two really good teams battling it out."
Whitehair tossed touchdown strikes to Damani Johnson [52 yards], Cannon Dinger [31 & 3 yards] and Navaughan Jones [9 yards]. He also rushed for a 19-yard touchdown in the third quarter.
Whitehair has climbed to fifth place on the FSHS career passing touchdowns list.
Senior Dylan Ours scored a pair of rushing touchdowns a week after playing limited snaps while recovering from injury.
"This week, he looked pretty good. It was just a matter of seeing what he could tolerate. He's tough as nails. You got to see that out of him tonight, playing through exhaustion."
With the Polar Bears leading 21-14 late in the second quarter, a North Marion drive stalled out inside the FSHS 10-yard-line. Fairmont Senior quickly scored on a Whitehair-to-Dinger touchdown pass to give the Polar Bears a 28-14 halftime lead.
The Huskies (4-1) trimmed their deficit to 13 points late in the third quarter. But a pair of touchdowns from Dinger and Johnson early in the fourth quarter secured the victory for the Polar Bears.
"You don't know when that one play is going to be the one play that makes a difference. We get the stop on fourth down on the goal line, that's always important especially in big games. We put a lot of focus on that and our guys executed on D. Then we came right back on offense in the two-minute drills. That's how you want to run it at the end of the half."
North Marion had 453 yards of total offense. Casey Minor tossed three touchdown passes for the Huskies. Landon Frey [10 yards], Landon Cowger [23 yards] and Brock Martin [62 yards] were on the receiving end of those touchdown tosses. Aaron Hoffman [54 yards] and Trevor Mullet [8 yards] had rushing touchdowns for the visitors.
The post Fairmont Senior hands North Marion first loss in 54-36 shootout appeared first on WV MetroNews.
Source:
WV MetroNews
---
Highlights: Liberty Harrison defeats Braxton County, 57-23
Source:
WV MetroNews
---
Cabell County school bus involved in wreck
HUNTINGTON, W.Va. — Two people were taken to a hospital as a precaution after a school bus was involved in a collision Friday afternoon in Huntington.
State police said the driver of a passenger vehicle suffered a seizure at about 4 p.m., lost control of his vehicle and it crashed into the school bus as children were being let off.
There were no children injured, according to state police.
The collision occurred near the intersection of Norway Avenue and Smith Drive.
The post Cabell County school bus involved in wreck appeared first on WV MetroNews.
Source:
WV MetroNews
---
Kanawha County Circuit Judge Joanna Tabit dies
CHARLESTON, W.Va. — Kanawha County Circuit Judge Joanna Tabit has died.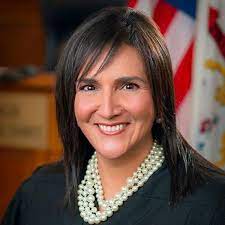 Tabit, 62, had been battling cancer for several months.
Former Charleston City Councilman Andy Richardson posted information about Tabit's death on Facebook Friday afternoon.
"With the heaviest of hearts, I am sharing news to our state and through community Facebook of the peaceful passing this afternoon of Judge Joanna Tabit," Richardson posted. "Family friends are heartbroken and devastated."
Tabit was appointed to the bench by then Gov. Earl Ray Tomblin in 2014 to replace the retired Judge Paul Zakaib. She was then elected to a full term in 2016. Tabit ran for state Supreme Court in both 2018 and 2020. She finished second both times in what were multi-candidate races.
Richardson said Tabit "never met a stranger, was devoted to her family and friends, and lived a passionate, fulfilling life."
State Supreme Court Chief Justice Beth Walker called Tabit a "beloved West Virginian and member of our judicial family."
"I always admired her commitment to her work, warm sense of humor, and generous spirit. She mentored so many younger lawyers — including me — and our hearts are heavy today. Judge Tabit and her family are in our prayers," Walker said.
The Kanawha County Commission said Tabit "served as a mentor for countless young lawyers and professionals throughout her career."
"Judge Tabit was an excellent member of her community. She was committed to public service," the commission said in a Friday statement. "Her experience, integrity and character spoke for itself. She was a great leader and friend to many. She will be greatly missed."
The commission had the state flag at the Kanawha County Courthouse lowered to half-staff Friday afternoon. Black drapes will also hang outside the Kanawha County Judicial Building.
Funeral arrangements will be announced at a later date.
Senior Status Judge Jim Rowe has been hearing Tabit's cases in Kanawha County Circuit Court by temporary assignment.
The post Kanawha County Circuit Judge Joanna Tabit dies appeared first on WV MetroNews.
Source:
WV MetroNews
---
Fayette prosecutors say they'll let feds prosecute man on drug charges
FAYETTEVILLE, W.Va. — Fayette County prosecutors say the U.S. Attorney's Office for Southern West Virginia will prosecute a defendant in a drug and attempted murder case involving two police officers.
Prosecutors announced Friday they recently moved to have state charges dismissed against Keith D. Adams because the he faces more serious charges in federal court.
"It was determined that Adams was facing far more serious penalties for his alleged conduct under federal law versus state law," a statement said. "Additionally, the evidence recovered at the scene was needed to prosecute Adams in both state court and federal court which made simultaneous prosecutions in state and federal court problematic. In light of the preceding, a decision was made to defer to our colleagues in the U.S. Attorney's Office for the prosecution of Adams and the charges in Fayette County were dismissed."
Those state charges said Adams, 38, allegedly exposed two Oak Hill police officers to fentanyl with the intent to kill them. Prosecutors said both officers have fully recovered.
Adams was indicted on Sept. 7 by a federal grand jury on drug charges only not charges specifically tied to the attempt on the police officers. Fayette County prosecutors said Adams behavior will be considered at his sentencing if he is convicted.
"Adams' alleged attempt to cause the officers to overdose will be considered by the Court at Adams' sentencing in federal court should he be convicted and such conduct could result in an increase in the punishment imposed upon Adams under the Federal Sentencing Guidelines," Friday's news release said.
The post Fayette prosecutors say they'll let feds prosecute man on drug charges appeared first on WV MetroNews.
Source:
WV MetroNews
---
Three workers evaluated after possible exposure at Chemours plant
WASHINGTON, W.Va. — Three workers at the Chemours plant near Parkersburg were taken to a Pittsburgh hospital Thursday for further evaluation after possible exposure to a chemical.
The workers at the company's Washington Works site were treated on the plant, taken to WVU Medicine Camden Clark Medical Center and then on to the University of Pittsburgh Medical Center, according to a company statement.
The results of the medical evaluations were not immediately released.
Chemours said the three workers were performing routine maintenance at about 3:30 p.m. Thursday when they "may have been exposed to PFIB (perfluoroisobutene)." The company said PFIB is a byproduct chemical created as part of the company's manufacturing process.
Chemours said there was quick response and the incident was contained on-site and there was no danger to the community.
"Our primary focus right now is on the safety and well-being of our employees, and we are committed to supporting our employees and their families in this process. We are in the process of conducting our investigation into the incident cause," the company statement said.
The post Three workers evaluated after possible exposure at Chemours plant appeared first on WV MetroNews.
Source:
WV MetroNews
---
Powerball jackpot climbs to $960 million for Saturday's drawing
CHARLESTON, W.Va. — The Powerball jackpot for Saturday night's drawing is $960 million.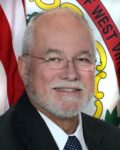 West Virginia Lottery Director John Myers said adding Monday to Powerball's other two draw days, Wednesdays and Saturdays, has created a situation where jackpots are getting larger quicker.
Those larger jackpots have helped what the state lottery calls sales of traditional lottery games. Myers said those sales were up double digits last month. He reported earlier this week that slot machine revenue for both racetrack and limited video lottery are down a little bit so far this fiscal year.
Myers said it's been a busy week for Powerball retailers across the state who have seen usually casual players buy a ticket.
"It attracts interest from folks who don't play all the time. So we see more play particularly during this high jackpot period than we do at other times of the year," Myers said.
Myers said if you do win sign your ticket first.
"Make sure you sign that because it's a bearer instrument and whoever has the sign on the back of that ticket is the one who can cash it," he said.
Winners are also urged to call the Lottery and seek the advice of a trusted financial advisor.
The post Powerball jackpot climbs to $960 million for Saturday's drawing appeared first on WV MetroNews.
Source:
WV MetroNews
---
Rally to be held Sunday for the Save Coonskin Park movement
CHARLESTON, W.Va. — A local environmental protection group is continuing to take action against a proposed plan to cut into a large portion of Coonskin Park.
The grassroots movement to protect one of Charleston's most popular and only green spaces, Save Coonskin Park, will be holding a rally at the park this Sunday, October 1 continuing their pushback for West Virginia International Yeager Airport's prospective runway expansion project.
The group asserts the airport plans to cut and fill over 440 acres of land through the park to extend its runway, a project they say is identical to mountaintop removal coal mining projects. In addition, they claim another 375 acres of the park will be inaccessible to the public if the project goes through.
"This creates a whole lot of environmental issues that our group feels is worth bringing to the public's attention," Save Coonskin spokesperson Jeremy Severn told MetroNews.
He said the list of potential and detrimental issues the project's impact would have on the environment is a long one, but one major concern is all of the dirt from the removal of the mountaintop that would be pumped into the valley where Coonskin Branch meets the Elk River. Severn said this could threaten the river as well as public drinking water.
"If this proposal would go through we would end up with a mountaintop removal site just upstream from the West Virginia American Water intake, and you've also got the possibility of runoff from the site, as well as the possibility of another collapse like there was a collapse on the other end on the Keystone side," said Severn.
The rally will call on the Federal Aviation Administration, and local, state, and federal officials to get on board with helping to protect the park.
The Save Coonskin group has been busy for months now raising awareness of the issue and garnering support for the movement to protect the park, even reaching a total of 5,000 signatures back in early August on a community petition, and sending a letter out to the FAA and airport officials about their stance on the matter.
Now, Severn said the petition has over 11,000 signatures, and while the deadline for it is over he said people can still access it on the group's website and add their signatures. He said they will continue to keep record of all of the signatures they receive, as they need all of the support for the movement they can get.
"Our goal has been making sure that the public is aware of the project number one, and then assuring that the project is not a done deal. there's still a very long process ahead and there's still a lot of things the airport and the FAA are going to continue to talk about," he said.
Severn said the airport recently received more grant money to explore other alternatives for the project, which means there's still hope for a compromise to be made, and there's still time to save the park.
"The trucks are not here, there's now dirt moving and we have a whole lot of time to make sure that we get our voices heard," Severn said.
As part of the environmental study currently being conducted by the FAA and CRW to officially assess the potential impacts of the project, Severn said they will hold another open comment period in which the group plans to attend. He anticipates the comment period will take place sometime this winter.
Sunday's rally will take place from noon until 5 p.m. at the park's Gorman Shelter, one of the main target area's for the proposed project.
Keynote speakers will address the issue and provide further information from 2 p.m. to 3 p.m. for the main part of the rally. In addition, community art, activities and live music will be featured throughout the rest of the event.
Severn said he's really looking forward to meeting everyone in support of the movement and hopes to see a good turnout, as he feels the rally will be truly impactful with allowing their voices to be heard on the matter.
"Standing at the Gorman Shelter, if this project were to go through, you would be buried under hundreds of feet of dirt and rubble, so to be able to stand there and explain that to people, it's important," said Severn.
The musical guests for the event will include The Independent State, Chet Lowther, and Mason Adkins.
The rally is open to all and no registration is required. Those attending are encouraged to bring their own chairs, blankets, and picnic items. The event is expected to go on rain or shine.
The post Rally to be held Sunday for the Save Coonskin Park movement appeared first on WV MetroNews.
Source:
WV MetroNews
---