WV MetroNews
The Voice of West Virginia
MetroNews This Morning 10-29-20
Hospitalizations for Covid 19 are at a pandemic high, but hospital leaders believe the state has the capacity to handle any surge. Dr. Anthony Fauci will lead a discussion virtually today put on by a division of WVU Health Sciences. Mail-in voting appears to be popular among a large number of West Virginians. Election campaigns start their home stretch ahead of Tuesday. A WV Supreme Court Justice spends her final day on the bench while an ex-Justice has a day in court today. In Sports, some clarification from the WVSSAC on the high school football post season amid the pandemic. Those stories and more in today's MetroNews This Morning podcast.
Listen to "MetroNews This Morning 10-29-20" on Spreaker.

The post MetroNews This Morning 10-29-20 appeared first on WV MetroNews.
Source:
WV MetroNews
---
A Look Back At Presidential Elections In WV Over The Last 60 Years
This is the 16th presidential election since 1960, so I looked back at the previous 15 to see how West Virginians voted and what stood out about those elections.
The presidential elections in West Virginia have not been very close over the last 60 years. The average margin of victory by the winning candidate is a whopping 16 points. However, that number is skewed by a few lopsided outcomes.
The most one-sided was just four years ago when Donald Trump beat Hillary Clinton by 42 points, 69-27. But there have been others. Lyndon Johnson finished 34 points ahead of Barry Goldwater in 1964 (67-33) and Richard Nixon defeated George McGovern in West Virginia by 28 points (64-36) in 1972.
The closest presidential election in the state in the last 60 years occurred in the 1980s. Jimmy Carter lost his re-election bid in 1980 to Ronald Reagan, but he carried West Virginia 50-46 (independent John Anderson got four percent).
It was similar in 1988. Michael Dukakis lost the national election to George H.W. Bush, but carried West Virginia 52-48.
The 1960 presidential election between John F. Kennedy and Richard Nixon was razor tight nationally. Kennedy won by just 0.17 of a percentage point. However, Kennedy's campaigning in West Virginia during the primary paid off and he won here by six points, 53-47.
The 1960 election turned out the most voters in the state in the last 60 years—837,781. Since then, the number of voters has steadily dropped, down to 713,051 in the last presidential election. However, keep in mind that the state's population has declined steadily during that period.
Bill Clinton won two national elections and carried West Virginia twice—by 13 points over George H.W. Bush in 1992 and by 14 points over Bob Dole four years later.
The independent candidate in both of those races was Ross Perot and he has had more success in the state than any other third party candidate since 1960. He got 16 percent of the vote in 1992 and eleven percent in the following election.
George Wallace ran an independent campaign in 1968. Nine percent of West Virginia voters supported him while 50 percent voted for Hubert Humphrey and 41 percent for Richard Nixon. John Anderson campaigned in West Virginia as an independent in 1980, but he received only four percent of the vote.
Clinton was the last Democrat to win West Virginia. Since then, Democratic presidential candidates have lost ground here every election, from 46 percent for Al Gore in 2000, to 43 percent for Barack Obama in 2008, to just 36 percent for Obama the following election, and down to only 27 percent for Hillary Clinton four years ago.
West Virginia's influence in the electoral college has waned over the last 60 years. The state has lost three congressional seats during that time because of population decline and as a result the number of electors—which is equal to the number of members of the House of Representatives plus two U.S. Senators—has dropped from eight to five.
The post A Look Back At Presidential Elections In WV Over The Last 60 Years appeared first on WV MetroNews.
Source:
WV MetroNews
---
Mail-in absentee voting preferred option for thousands of West Virginia voters
CHARLESTON, W.Va. — Thousands of West Virginians have voted by mail for the first time this year and many of them have now done so twice in the last four months.
The usually restrictive absentee voting process was opened to all registered voters in the Mountain State for both the June primary and November general elections because of the ongoing COVID-19 pandemic and West Virginians have taken advantage of the opportunity.
Approximately 225,000 residents voted mail-in absentee for the June election and more than 150,000 voters had requested an absentee ballot heading into Wednesday, the last day to request a ballot for the Nov. 3 vote.
Secretary of State Mac Warner changed the request process after the June election. Those requests for general election ballots have been made via an online portal on Warner's office's website or by a direct request to the voter's county clerk. The change has been an issue in Warner's reelection bid against former Secretary of State Natalie Tennant.
Tennant said during a debate between the two in the eastern panhandle earlier this month changing the process mid-stream has hurt voter confidence.
"We shouldn't have to force voters to choose between their health and their right to vote," Tennant said. "The applications should have been sent as they were in the primary."
Warner said the decision was made after speaking with county clerks after the June vote. He said processing the thousands of postcards was labor intensive and expensive. He said the online process, which included more than 65,000 requests for ballots as of Wednesday morning, has been much cleaner.
"It's working extremely well," Warner said. "Just because you win one time doesn't mean you use the same game plan the second time around. When you listen to the clerks and they tell you to change the game that's exactly what I did. I listened to the clerks," Warner said.
A few county clerks, including Lincoln County Clerk Direl Baker, decided to follow the June pattern for absentee applications. Baker told MetroNews he made the decision with the Lincoln County Commission in order to keep things consistent with the June vote.
"We just thought it was the right thing to do (because of COVID-19). We thought it would possibly slow the curve down with people coming in on election day. They (the Lincoln County Commission) had some extra CARES money and we decided to go ahead and send those out," Baker said.
Baker said the absentee process is labor intensive and that could the reason some clerks decided against repeating the June election process.
"It's designed to be secure. It's not really designed for volume," he said. "It's kind of a long drawn out process. It's a secure one but it's just a lot of work."
As of Wednesday, more than 11% of Lincoln County's registered voters, 1,450 had requested mail-in absentee ballots and 84%, 1,218 had been returned.
"That's a great return rate" Baker said.
Counting mail-in ballots
State law allows county clerks to begin processing mail-in ballots before election day but they can't be tabulated until polls close election night. Secretary of State General Counsel Deak Kersey said current state law has the state well-positioned to count mail-in absentee ballots that have an election day postmark.
"As long as your ballot is postmarked by election day it will be counted and accepted if it's received by the clerk's office by canvass," Kersey said.
Canvassing of votes usually begins for most counties five days after election day.
Kersey is urging voters to get their ballots before Nov. 3. They can mail them in or drop them at their local county clerk office.
U.S. Senator Joe Manchin said there's a chance final results in some races won't be known on election night because of a large number of mail-in ballots.
"Because of the health crisis, the pandemic, we've never had this many people voting by mail. That takes a little longer to count and basically they can't start counting in some states until election day. It may be two or three days," Manchin said.
The senator added the presidential election isn't finalized until the votes of the Electoral College during the second week of December.
The Oregon Voting Trail
The State of Oregon has had mail-in voting for all of its registered voters for two decades. Oregon Secretary of State Chief of Staff Cameron Smith told MetroNews mail-in voting has been a "god-send" for his state.
"All of us have busy lives but it really, not to one party's benefit or the other, has significantly increased turnout for our elections here in Oregon," Smith said.
All registered voters in Oregon receive their ballots three weeks before the election. They can mail those ballots back in or put them in secure community drop boxes and if they would rather vote in person, they can take that ballot to designated locations and do exactly that.
Smith said every ballot is tracked by a unique bar code. He said a voter knows when the ballot is mailed to them and when they return it they can track its arrival to the county clerk. A signature verification process is used to compare the voter's signature to that of their original voter's registration signature.
Having enough poll workers is often a challenge in some West Virginia counties. Smith said voting by mail eliminates that need.
"It expands access. It's great on election integrity and security and it ends up costing much less than actually staffing all of the polling stations," he said.
And Smith said residents in his state can relax on election day.
"When Oregonians see lines across the nation and folks standing out in all manner of weather it's just crazy to us. We love the way we vote," he said.
Future changes
It remains to be seen if the convenience of mail-in balloting will be part of West Virginia's voting future. Oregon's Smith said it may come in steps in some states.
"Often states are making 'no-excuse" to request a ballot but I think that you'll see more states over time to shift to a vote-by-mail process," Smith said.
Baker said at the very least it's made Lincoln County residents and many West Virginians more comfortable with the absentee process.
"I look for absentees to be probably up more in future elections than they have bee prior to this," he said.
The post Mail-in absentee voting preferred option for thousands of West Virginia voters appeared first on WV MetroNews.
Source:
WV MetroNews
---
Bidding on rural broadband projects starts Thursday
CHARLESTON, W.Va. — The Federal Communications Commission on Thursday will begin its auction of broadband projects in rural areas, including parts of West Virginia.
The auction is in connection with the agency's Rural Digital Opportunity Fund, in which up to $20 billion is available nationally for projects. FCC Chairman Ajit Pai said in September projects bidders for West Virginia projects could receive up to $760 million.
U.S. Sen. Shelley Moore Capito, R-W.Va., said on Wednesday's "MetroNews Talkline" five West Virginia companies are certified bidders.
"That is terrific news because when it first came out, there was some criticism from some of there were no local companies," she said. "It was still in the process, and I've talked to all of these companies to make sure that we're in there."
Multiple out-of-state companies, including Verizon Communications Inc. and Frontier Communications Corp., can also bid on the projects.
"It'll be a competitive bidding process that fundamentally reshapes broadband connectivity in West Virginia," state Senate President Mitch Carmichael, R-Jackson, told MetroNews. "It will catapult us from near last in America to among some of the best in the nation."
Carmichael noted around 121,000 homes would be impacted by the expanded coverage.
"What's different about this is it's opened up to smaller providers to incentivize competition," he said.
Carmichael said in the past, there was not a competitive bidding process.
"These companies would get it and maybe they would perform, maybe they didn't," he said. "In this case, there are clawback mechanisms if you do not provide the services you commit to. There are requirements that the providers that win these auctions have to put up letters of credit so that they have skin in the game and money at risk if they don't perfectly perform broadband delivery."
Companies will receive funding for 10 years for completing the project, yet have four years to complete work.
The post Bidding on rural broadband projects starts Thursday appeared first on WV MetroNews.
Source:
WV MetroNews
---
Marshall set to welcome first plane for flight school Thursday
CHARLESTON, W.Va. — The first plane in the fleet of Marshall's Bill Noe Flight School will be delivered Thursday.
University officials will greet Bill Noe, the university's executive aviation specialist at Yeager Airport, the site of the new flight school. Noe will be flying the Marshall-branded Cirrus SR20 aircraft to the airport following the pick up at the Cirrus Aircraft facility in Knoxville, Tenn.
Noe is expected to land at Yeager Airport's Capital Jet Center between noon and 1 p.m. Upon arrival, the aircraft will be moved into a hanger for a brief media availability with Noe and Bryan Branham, the school's chief flight instructor.
Marshall is planning to offer two aviation degrees: a Commercial Pilot: Fixed-Wing B.S. and an Aviation Maintenance, A.A.S.
The school plans to be in session fall semester 2021.
The post Marshall set to welcome first plane for flight school Thursday appeared first on WV MetroNews.
Source:
WV MetroNews
---
West Virginia leaders again warn of national coronavirus spike
West Virginia coronavirus response coordinator Clay Marsh today described "a clear, national trend of increased illness."
"It is really the time today to take maximum effort to focus on getting tested, to wear your mask, to stay physically distant," Marsh said during a regular briefing.
The seven-day rolling average of new coronavirus cases in the United States passed 70,000 Tuesday, more than previous records set at the height of the pandemic's first wave.
Across the country, 29 states have reported record numbers of infections in the past week. About 43,000 people are hospitalized, a figure near the worst of the midsummer peak.
"This disease is running across America, and it's running across in a tough way," Gov. Jim Justice said today. "So we've got to tighten up."
West Virginia was among a majority of state's today with a rate of spread above 1 — although West Virginia was on the lower end at 1.03. If Rt is above 1.0, the virus will spread quickly. When Rt is below 1.0, the virus will slow.
West Virginia recorded 358 new cases in the past 24 hours, and the percent positive was 4.29 percent — "too high," Justice said.
Marsh described a two to four week lag between new cases and demand for hospital beds.
Hospitalizations in West Virginia hit 226, a record, but state officials said it's not yet at capacity. Cases in the intensive care unit numbered 83, also a record.
"We do see a very early increase in the use of hospital beds," Marsh said.
But he said West Virginia hospitals are not overwhelmed right now.
"We certainly do have bed capacity and we're not being overwhelmed by patients at this time," Marsh said.
WVU Medicine president and CEO Albert Wright today described similar increases during an appearance on MetroNews' "Talkline."
"When I talk to colleagues in Charleston and Huntington we're starting to see those same upticks in our WVU Medicine hospitals in the northern part of the state," Wright said. "But, it's still very manageable."
Wright serves as the chairman of the West Virginia Hospital Association board. As this surge unfolds, he ha spent some of his time working behind the scenes to make sure hospitals have the staff and equipment to manage their patient load.
"Coordinating calls with hospitals to make sure we're sharing resources and ideas and equipment and even personnel at times," Wright said. "We're keeping an eye on it, but it's a little more concerning than it has been."
Albert Wright, @WVUMedicine President and CEO, joins @HoppyKercheval to discuss the latest COVID-19 numbers in West Virginia, and an overall perspective of the virus across the state. WATCH: https://t.co/wkudfIRZCB pic.twitter.com/xn85LOcwYl

— MetroNews (@WVMetroNews) October 28, 2020
The details behind the numbers is what has the attention of healthcare professionals.
According to the DHHR seven-day trend, 719 of the 2,310 active cases in the state — or 31 percent — are in people 60-years-old and above. Three-hundred and seventy of those infected are 70 or older.
"We've seen a shift from younger folks being infected to older folks being infected and your older folks — that 70 and above population — is more likely to end up in the hospital," Wright said. "So, we're watching it."
Surge plans across the state include provisions to roll back elective procedures when needed to care for people infected with COVID-19. Wright said early in the pandemic when elective procedures were halted the contingencies were developed.
"If we ever needed to create immediate capacity we could do that by slowing down some elective procedures," Wright said. "We've not had to do that yet, but I think your bigger more tertiary centers around the state are prepared to do that if we need to."
WAJR Reporter Mike Nolting contributed to this story.
The post West Virginia leaders again warn of national coronavirus spike appeared first on WV MetroNews.
Source:
WV MetroNews
---
Alonzo Addae making the most of his lone season on the field at WVU
MORGANTOWN, W.Va. — Alonzo Addae's path from the Canadian province of Ontario to Morgantown included stops in New Jersey and New Hampshire. After graduating from St. Mary's Catholic Secondary School in Toronto, Addae completed a postgraduate season at the Peddie School in Highstown, N.J. Addae enrolled at the University of New Hampshire, an FCS school. He redshirted in his first season and then played two seasons for the Wildcats before transferring to WVU.
"There's definitely a difference with the game speed," Addae said. "I would say the margin for error is definitely a lot different. At that level (FCS), you are kind of able to make up for stuff with your athleticism. But at this level, everybody is just as athletic as you, if not more. So your margin for error is smaller."
The second redshirt season served Addae very well. He has stepped into a starting cornerback spot in his senior season and is leading the Mountaineers in interceptions with two. He is the team's third-leading tackler.
"My mentality coming here when I found out that I had to sit was to take advantage of those things I didn't take advantage of in my redshirt year at New Hampshire. So I really just try to lock in on my game. They put me in the developmental program. So I was heavy into the weights, heavy into the positional skill drills.
"And I was able to compete against the 1's every day on scout team. So I was able to compete against Jarret (Doege) and those guys on a daily basis, which was good and definitely helped my game."
In the Canadian version of football, receivers can have a running start and move towards the line of scrimmage prior to the snap. That is a luxury receivers in American football are not afforded but Addae says the experience of the Canadian game was beneficial.
"It helped me a lot, especially playing defensive back just because of the motions in Canada and being able to cover receivers running at you full speed before the snap. Now coming to the states, they are stationary. Obviously they can motion but not a running start. So I feel like it definitely helped me at the defensive back position. Obviously, the rules are different so it took a little getting used to.
"But I was also able to travel with certain travel teams. And I came down here for camps before starting college in the states."
Like most of the Mountaineer players, Addae was able to return home during the early stages of the pandemic. The unexpected free time in his normal schedule was utilized in unique ways.
"Luckily, I was able to go home for a short period of time. The coaches worked with me, being able make sure I could return safely back. And I was back here pretty early in the summer. So during quarantine, it was a lot of working out from home.
"I was doing different little things, things that I might not be able to do during a normal summer where we have in-person classes and stuff like that. I had more time on my hands to be able to go for runs in the morning or working on catching with a teammate."
WVU head coach Neal Brown has emphasized 'brand building' for all of his players. Addae channeled that thought process into launching 'Daily Deposits' on social media. While at home, Addae posted videos and details about his workout regiment, while encouraging others to take part in challenge exercises.
"Here at West Virginia, we do a lot of community service. When the pandemic started and we had to go home, the coaches still wanted us to be involved on our communities in any way possible. With 'Daily Deposits', I started posting small videos of me working out everyday, which I would normally do. And it was getting my deposit in, which was me depositing time into my craft.
Major Announcement https://t.co/o7IsZmsBew

— Zo (@alonzoaddae) May 1, 2020
"I received a lot of feedback from my immediate community. My teammates also supported me a lot with it. It grew from there into what it is now where I have an Instagram page and people back home working with me on it and staying involved in the community and get everybody involved. Especially during the pandemic when everybody was inside, nobody liked to go out, and still being able to be active and deposit time towards their health and fitness."
The post Alonzo Addae making the most of his lone season on the field at WVU appeared first on WV MetroNews.
Source:
WV MetroNews
---
Covid Continues To Reign Supreme!
As we enter week #9 of the high school football season this week, one thing is for certain……the playoff field is going to look unlike anything we have seen since the number of playoff teams was increased to sixteen back in 1991!
One major change in the playoff field, because of the coronavirus, is the number of games a team must play in order to be eligible to compete! That number has always been 8….this year, the number of games a team must play to be eligible is 4! And, some teams have struggled mightily to attain that number!
When the rankings were released this past Tuesday afternoon by the WVSSAC, in Class AAA the #1 team was South Charleston with a record of 4-0! The #2 team was Cabell Midland with a similar record of 4-0! Those two teams will certainly be in the field of 16, as well as teams 3 thru 9 which are in order….Martinsburg, Musselman, Wheeling Park, Spring Valley, Bridgeport, Spring Mills and Parkersburg. But, look at the team sitting in the 10th slot! Normally if your team is ranked #10 as we enter the last two weeks of the season, chances are they will be in the playoff field. This year the team that is ranked #10 is George Washington and while Head Coach Steve Edwards, Jr. has another fine team is current won loss record is 2-1….and they do not play this week! They are scheduled to play Capital next week, however that game is not really set in stone as the Cougars have been battling coronavirus issues of their own and their current record is 1-2! If you look at the rest of the Class AAA teams, everyone below George Washington at #10 has played enough games to be eligible for the playoffs. In fact, you have to go all the way down to #23 to find a team without the required number of four games played and that #23 team is ironically, Capital!
The scenario is not quite as dire in Class AA as the top 23 teams in that division have all played at least four games as we head into week #9, which by the way, because of having week #1 eliminated due to the coronavirus, is the next to the last week of the regular season!
In Class A, we do have two teams currently ranked in the top 16 that have not played enough games to be eligible! The Tug Valley Panthers are ranked #3 but have played only three games and they are a perfect 3-0! Checking in at #14 is Clay-Battelle and the Cee-Bees are currently 2-1! Everyone else all the way down to James Monroe at #26 have played four or more games. The Mavericks have struggled to play only two games this season because Monroe County was the wrong color on the Covid Map for a major part of 2020! Going back to the top 16 in Class A, #3 Tug Valley has not played since week #6 and they do not play this week. They have one game remaining and that will be next Friday night when they travel to Wirt County! For #14 Clay-Battelle, they have two games remaining on their regular season schedule….this Friday night the Cee-Bees will travel to Montcalm and then next week will welcome the Hundred Hornets to Blacksville!
It has indeed been a very trying season for all teams across the mountain state and our fingers are crossed that the best is yet to come. Just a reminder, don't forget to join Dave Jecklin and me this Friday night from 9:30 to Midnight for High School GAMENIGHT! We will have all the scores of all the games, plus we will talk with coaches, players and radio play by play guys from across the state! Listen to GAMENIGHT on over 40 great radio stations statewide and watch and listen to the show @www.wvmetronews.com!
The post Covid Continues To Reign Supreme! appeared first on WV MetroNews.
Source:
WV MetroNews
---
Thirteen missing children found in West Virginia
CHARLESTON, W.Va. — A joint operation by the U.S. Marshal service in the southern district of West Virginia and the southern district of Ohio netted the location of 45 missing children. Thirteen of those missing children were found in West Virginia as part of what was called Operation Autumn Hope.
U.S. Marshal for the Southern District West Virginia Mike Baylous said his office joined the operation in neighboring Ohio to increase the size and scope of the operation.
"We had a few, but we also had leads from other states. We decided instead of having our own operation down the road, since we are a small district, we would just with southern Ohio. It was very successful," Baylous said Wednesday on MetroNews "Talkline."
Michael Baylous, U.S. Marshall for the Southern District of WV, speaks with @HoppyKercheval about Operation Autumn Hope, which investigated human trafficking focusing on the location and recovery of missing children. WATCH: https://t.co/wkudfIRZCB pic.twitter.com/70HtJZB1bs

— MetroNews (@WVMetroNews) October 28, 2020
The 13 children discovered in West Virginia included three reported missing in San Bernardino, California who were located in Beckley. They had been taken in a parental dispute. Three other children, located in Jackson County, were reported missing form Ohio. One child missing form Richmond, Va. was located in Princeton.
According to information released by the Marshal Service, three children who had been reported missing in Lawrence County, Ohio were also found in Lawrence County, Ohio. There were also three children missing from southern West Virginia. Two of those children were located in Kanawha and Putnam counties. The third child was found in Princeton and in that case had been missing for less than six hours.
"Some of them were runaways. A lot of them tend to be a domestic situation where a parent or relative kidnaps them and some of them are kidnapped by strangers.
Baylous credited the numerous small police departments and other small law enforcement agencies which worked together as part of the CUFFED task force and helped with details on the investigations.
"U.S. Marshal Service has been the experts since 1789 when it comes to tracking people downs," Baylous said. "They think coming into rural West Virginia they're going to be able to hide out. That may work for a little while, but West Virginians know their neighbors and when we see something suspicious, we're going to report it to authorities."
The post Thirteen missing children found in West Virginia appeared first on WV MetroNews.
Source:
WV MetroNews
---
Video: AG candidates Morrisey, Petsonk push each other on Affordable Care Act, opioid response
West Virginia's candidates for Attorney General debated a challenge to the Affordable Care Act, responses to the state's opioid epidemic and their relationships to national politics today on MetroNews' "Talkline."
Incumbent Attorney General Patrick Morrisey, a Republican, and attorney Sam Petsonk, a Democrat, debated vigorously for about an hour.
It was their only face-to-face meeting as Morrisey seeks a third term and Petsonk attempts to unseat him.
MORE: Morrisey, Petsonk bring different experiences to attorney general contest
.@HoppyKercheval asks @MorriseyWV why he is running for Attorney General again, and @Sam4WV why he wants to run against Morrisey. WATCH: https://t.co/wkudfIRZCB pic.twitter.com/KT0Q8NMSdm

— MetroNews (@WVMetroNews) October 28, 2020
Their discussion of the Affordable Care Act has near-immediate, practical repercussions because the Attorney General's Office under Morrisey is backing a challenge to the law, with the U.S. Supreme Court set to hear oral arguments Nov. 10, a week after Election Day.
Petsonk contended that 200,000 West Virginians are at risk of losing their health insurance as an outcome.
"Mr. Morrisey may say he has no intention to take these health insurance plans from people, but that's a cold, hard fact," Petsonk said today.
Morrisey countered that's a "doom and gloom" view, saying his true fight is against the individual mandate that requires the purchase of insurance and "the skyrocketing premiums of Obamacare."
He has contended protections for people with pre-existing conditions would continue, although the details are less certain. A legislative bill backed by Morrisey to assure coverage of pre-existing conditions never made it out of a House committee last year.
Nevertheless, Morrisey said, "President Trump and I agree we need to protect people with pre-existing conditions."
Even if that were the case, though, Petsonk said thousands of others would be at risk of losing their healthcare. More than 179,000 people are enrolled in the state's Medicaid expansion program, with thousands of others receiving a subsidy on the marketplace.
"He filed a brief that said West Virginians are asking that the Supreme Court invalidate the entire law and that the court render that law unenforceable anywhere," Petsonk said. "He's absolutely taking this health insurance from West Virginians."
Morrisey became Attorney General in 2013 after unseating five-term incumbent Darrell McGraw, a Democrat, by about two points. He was re-elected in 2016 over former delegate and businessman Doug Reynolds by about 10 points.
Morrisey, a Charles Town resident, grew up in New Jersey and later worked at a couple of Washington, D.C., law firms, where his representation of pharmaceutical companies has been a focus of criticism.
"This problem has spiraled out of control under Mr. Morrisey and everyone knows it. Most people know he used to lobby for the prescription drug industry," Petsonk charged.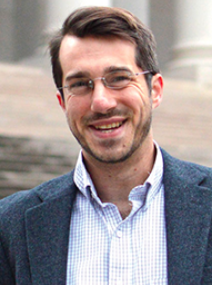 Petsonk, a Beckley resident, has worked in labor and employment law, particularly black lung benefits. He was a legislative assistant for longtime Senator Robert Byrd, a Democrat.
Morrisey repeatedly attempted to tie Petsonk to Senator Bernie Sanders, a Democratic Socialist and former presidential nominee. He also alleged Petsonk is a supporter of positions such as "defund the police" and the Green New Deal.
"What you have on the other side is a far-left view of the universe," Morrisey said of Petsonk.
Petsonk countered, "It's completely ludicrous of him to say Bernie Sanders is my hero." And: "I don't support defund the police. I support listening to the police."
Petsonk later added, "He's trying to just talk about name-calling because his record is so dismal."
.@HoppyKercheval asks @MorriseyWV what the authority of the jurisdiction of the Attorney General's office is, and @Sam4WV describes what he sees as the responsibility of the Attorney General. WATCH: https://t.co/wkudfIRZCB pic.twitter.com/5Mc2el0cxt

— MetroNews (@WVMetroNews) October 28, 2020
While Morrisey characterized the Attorney General's Office as aggressive in fighting West Virginia's opioid epidemic in court, Petsonk argued that too often the state has sued and settled.
"His record is dismal. It's a disaster," Petsonk said.
Morrisey said the state has been active in suing the pharmaceutical industry. He pointed toward West Virginia's rejection, along with other states, of a proposed $18 billion settlement with three leading opioid distributors — taking the position that was a lowball offer.
"People in West Virginia know the very strong record attacking the opioid epidemic," Morrisey said.
.@MorriseyWV and @Sam4WV discuss with @HoppyKercheval about the ongoing opioid epidemic currently going on in West Virginia. WATCH: https://t.co/wkudfIRZCB pic.twitter.com/YUJyDBs22K

— MetroNews (@WVMetroNews) October 28, 2020
Early voting in West Virginia continues through this Saturday.
Election Day is Nov. 3.
The post Video: AG candidates Morrisey, Petsonk push each other on Affordable Care Act, opioid response appeared first on WV MetroNews.
Source:
WV MetroNews
---