WV MetroNews
The Voice of West Virginia
West Virginia Democrats to host annual Roosevelt-Kennedy Celebration
CHARLESTON, W.Va. — The West Virginia Democratic Party will host its annual Roosevelt-Kennedy Celebration on Friday night as party leaders look to energize members ahead of the November election.
Friday's event at the Charleston Marriott Town Center will feature remarks from Democratic leaders and performances from West Virginia artists Sierra Ferrell, John Ellison and the Carpenter Ants.
"This is going to be very different from the dinners we've had in the past," State Party Chairman Mike Pushkin told MetroNews affiliate WCHS-AM. "I want it to be fun, and this is going to be a fun event. We're going to celebrate the Democratic Party, and then have a night of fun. Then, we have a very short period of time to get busy and win some elections."
Kansas Democratic Party Chair Vicki Hiatt will serve as the dinner's keynote speaker. Her appearance comes after Kansans rejected a ballot measure in August that would have removed abortion rights language from the state's constitution.
Democrats control half of the state's statewide elected seats — including the seats of governor (Laura Kelly) and lieutenant governor (David Toland) — but have minority power in the state Legislature.
"This is a freedom that women and those who can get pregnant have had for nearly five decades now," Hiatt said about the measure's defeat during Wednesday's "MetroNews Talkline."
"Risking that being taken away was something we and many, many, many people here in Kansas felt really passionate about fighting to protect."
There will be a gathering of Democrats in Charleston for the annual Roosevelt Kennedy Dinner on September 30th. @VickiHiatt, Kansas Democratic Party Chair, will be the keynote speaker. What will she discuss? She joins @HoppyKercheval. WATCH: https://t.co/yCFQ3nDJuy pic.twitter.com/rkcq2koLpt

— MetroNews (@WVMetroNews) September 28, 2022
Hiatt said Democrats need to embrace abortion rights issues and expand the electorate; she noted an increase in young voters and young voter turnout in the August election.
"I think that one of the things that Democrats need to look at is understanding that young voters will probably support Democrats more strongly on a lot of the issues, and we need to help them understand how important their vote is and help them get to the polls," she said.
"We've just made a lot of gains in getting our young people active. We've got a great Kansas Young Democrat Caucus going and Democrats organizing in high schools and on the college campuses. I think just having those conversations and the direct voter interaction is most important, and that can happen anywhere."
U.S. Rep. Jamie Raskin, D-Md., will deliver a video message. Raskin served as the lead impeachment manager during the second impeachment proceedings against former President Donald Trump. He also sits on the House committee investigating the Jan. 6, 2021 attack at the U.S. Capitol.
The post West Virginia Democrats to host annual Roosevelt-Kennedy Celebration appeared first on WV MetroNews.
Source:
WV MetroNews
---
MetroNews This Morning 9-29-22
Source:
WV MetroNews
---
Manchin's Miscalculation
Joe Manchin took a chance.
He signed off on the partisan Inflation Reduction Act, and even appeared with President Joe Biden at the bill signing ceremony, knowing it would cause heartburn among Republicans and many of his constituents.
However, Manchin had an ace in the hole, or at least he thought he did—a side agreement with Senate Majority Leader Chuck Schumer, House Speaker Nancy Pelosi and President Biden to support significant energy permitting legislation that included completion of the Mountain Valley Pipeline.
The bill would be attached to funding legislation to prevent the government from shutting down at the end of the month.  Manchin must have believed the package was a win-win, since many of the provisions of the permitting reform bill were things Republicans have long pushed for.
What could go wrong?
But the deal collapsed Tuesday.  Manchin, realizing he did not have the necessary 60 votes, pulled the regulatory reform provision from the spending bill.
"He thought he was going to pass a bill and get it signed into law," said Senator John Cornyn (R, Texas).  "He miscalculated, is the nicest way I could put it."
Manchin's miscalculation was that enough Republicans would see the benefits of the regulatory reform—of which there are many—to overcome a few Democratic defections and reach the 60 vote threshold.  But most of the Republicans, led by Senate Minority Leader Mitch McConnell, were more interested in seeing Manchin twist in the wind.
McConnell, still fuming over Manchin's support of the Inflation Reduction Act, personally whipped against the bill.  Additionally, Republicans see Manchin as vulnerable if he runs for re-election and they did not want to give him a legislative victory.
Republican Senator Shelley Moore Capito said she would support the Manchin deal, but that commitment came only after the late arrival of the specific language of the bill and only after she had pushed her own bill on regulatory reform.
The failure is a political setback for Manchin, who has been wielding considerable power as the 50th Democratic vote.  However, and more importantly, it is a public policy failure for West Virginia and the country.
The current permitting and regulatory process is prohibitively cumbersome and expensive.
Congress passed the National Environmental Policy Act (NEPA) in 1970 to require the federal government to consider the environmental effects of major federal projects. That is an important requirement to protect the environment.
However, as the Washington Examiner opined, "In practice, environmental activists have turned NEPA into a weapon to shut down any federally funded project by constantly suing and claiming that the environmental impact report produced by the agency involved was deficient for whatever reason."
The long-delayed completion of the Mountain Valley Pipeline is a perfect example of how activists can use the law to force repeated delays of a project in hopes the developers will eventually give up.
The United States must have the ability to generate and transport traditional and alternative energy sources for domestic security and to supply Europe as it tries to wean itself off Russian energy.  That requires the kind of regulatory reforms that were included in Manchin's bill, as well as Capito's legislation.
Here's an idea. How about Manchin and Capito, with the approval of leaders of both parties, start work on a bi-partisan bill that can actually pass?
The post Manchin's Miscalculation appeared first on WV MetroNews.
Source:
WV MetroNews
---
WVU defense faces tough task trying to maintain momentum at Texas
MORGANTOWN, W.Va. — For West Virginia's defense to put together a third consecutive stingy effort Saturday night, the Mountaineers need to be at their best against a Texas offense anything but short on talent.
"It's [numbers] zero through 10," WVU defensive coordinator Jordan Lesley quipped.
The Longhorns don't have a No. 10, so not entirely true, but point taken.
"To say it's a challenge is an understatement," Lesley concluded after referencing seven single-digit numbers in reference to players that concern him as someone tasked with trying to limit the Longhorns in a 7:30 p.m. matchup that Fox Sports 1 will air.
There could be another concern in that Texas' quarterback situation remains unknown after redshirt freshman Quinn Ewers suffered a clavicle sprain during a one-point loss to Alabama in Week 2.
Ewers, an Ohio State transfer, hasn't played since, though he traveled to Texas Tech and dressed in last Saturday's 37-34 overtime setback. Instead, sophomore Hudson Card has been behind center for UT.
Card has played in all four games, completing 53-of-80 passes for 620 yards with three touchdowns and one interception. Over two appearances, Ewers is 25-of-36 for 359 yards with a pair of touchdown passes and one interception.
"A lot of people would like to have their situation," WVU head coach Neal Brown said. "I'm not going to shed any tears for them."
Regardless of who's at quarterback for Texas, Brown believes a tough challenge is in store.
"Whoever plays, they're going to play at a high level at quarterback," he said. "Hudson Card has played really well. I've been watching him since high school and he could've gone anywhere in the country. He played well last year when he was healthy. Ewers played extremely well early on against Alabama and is obviously highly regarded."
West Virginia's secondary remains a work in progress, but made strides last week, including a 27-yard interception return for a touchdown from true freshman cornerback Jacolby Spells that sealed a 33-10 win at Virginia Tech.
"In my mind, guys that make plays deserve to play more," Lesley said.
A tougher task awaits, particularly as WVU looks to limit explosive wideout Xavier Worthy. Worthy has a team-high 212 receiving yards on 14 catches one season after he posted 62 receptions for 981 yards and 12 touchdowns as a freshman.
"One of the best deep ball threats in the country," Lesley said. "The kid can fly."
Fellow wideout Jordan Whittington has a team-high 18 receptions for 199 yards, while tailback Bijan Robinson and tight end Ja'Tavion Sanders are also big factors in the pass game.
Robinson missed Texas' loss at West Virginia in 2021 due to a dislocated elbow, but enters averaging 6.2 yards on 67 carries, seven of which have gone for touchdowns.
A season ago, Robinson rushed for 1,127 yards and 11 touchdowns and caught 26 passes for 295 yards and an additional four scores in 10 games. He is among the Big 12's top NFL prospects and will test a Mountaineer run defense that held the Hokies to 35 rushing yards last Thursday — Virginia Tech's lowest rushing total since 2015.
"He's an inside and outside runner and has the speed to hit a home run and power to run inside," Brown said. "He can pick up the blitz, be a lead blocker and he's a great pass receiver in the backfield our out wide. That's a five-tool player at running back. The kid's special."
Adding to the challenge is that second-year UT head coach Steve Sarkisian is regarded by many as one of the brightest offensive minds in college football.
Sarkisian was an offensive coordinator for the Atlanta Falcons and then Alabama before taking the head job at Texas.
"He's as good a play-caller as there is in college football," Brown said.
Sarkisian's job is certainly made easier with the Longhorns possessing a plethora of talent offensively, but according to Lesley, the head coach's ability to set those players up for success and adapt can't be overlooked.
"What sticks out to me with coach Sarkisian is his tendencies change and his ability to get whatever he has in a position to make plays is as good as anybody," Lesley said. "To me, that's what makes a good play-caller."
The post WVU defense faces tough task trying to maintain momentum at Texas appeared first on WV MetroNews.
Source:
WV MetroNews
---
Ranieri settling into role as airport director and CEO at West Virginia International Yeager Airport
CHARLESTON, W.Va. — Just a few weeks into her new role as Airport Director and CEO at West Virginia International Yeager Airport (CRW) in Charleston, Dominique Ranieri is settling in and ready for upcoming challenges.
The Central West Virginia Regional Airport Authority, the body that oversees CRW, held its monthly board meeting Wednesday which marked the first regularly scheduled board meeting with Ranieri as director. Ranieri, previously the assistant director and COO, was named to her current position during a Sept. 6 special board meeting.
Ranieri said she has spent the month of September putting together short and long-term goals for the airport and listening to her staff's input. She told MetroNews that she hopes to have an extensive list of goals and plans to present them to the board by the end of the year.
"Being in this position, I have spent a lot of time talking with department heads as to what they would like to see as well as what they need in their positions. We look forward to continuing on the momentum," she said to MetroNews.
Ranieri, who is the first female in the airport director position in the airport's 75-year history, served as assistant director for three years. She has worked at CRW for five years. Earlier this year, Ranieri became a Certified Member (C.M.) of the American Association of Airport Executives, a designation signifying diverse knowledge of the primary functions of airport operations.
She said as the assistant director most of the day-to-day operations came to her and it still does now. She said a difference between positions includes more outreach as director.
"Whether that is working with our board members, with our state legislators, local representatives, and county commission, as well as our other airports we assistant in the state, I get to turn to that a little more in this role," Ranieri said.
During her first full week as director, there were no passengers because of a full runway shutdown as part of CRW's runway rehabilitation project. She said when the first plane landed following the shutdown, she 'breathed a massive sigh of relief' and was able to look ahead.
She added it was unfortunate because the people, including her co-workers, airline passengers, and local officials, are why she has enjoyed being at CRW.
"I get to see so many people, whether it is their first time visiting the state, our regular business travelers, or family members coming back to West Virginia that haven't been here for a long time. There's nothing better than watching the reunifications happen right outside the TSA checkpoint," Ranieri said.
Ranieri is originally from West Palm Beach, Florida but has lived in West Virginia for the past decade. Before landing at CRW, Ranieri practiced law in Charleston. She received her law degree from the Appalachian School of Law in Virginia.
Ranieri replaced Nick Keller who submitted a letter of resignation at the beginning of September.
The post Ranieri settling into role as airport director and CEO at West Virginia International Yeager Airport appeared first on WV MetroNews.
Source:
WV MetroNews
---
Cranberry Corridor unveiled as third route of the West Virginia Mountain Rides program
SUMMERSVILLE, W.Va. — The newest scenic route of the Mountain Rides program is now open.
Gov. Jim Justice, West Virginia Department of Tourism Secretary Chelsea Ruby and other state officials unveiled the Cranberry Corridor as the third route of the West Virginia Mountain Rides program on Wednesday. The corridor is a loop that starts and ends in Summersville and will take travelers across 211.1 miles of the central and eastern portions of the state.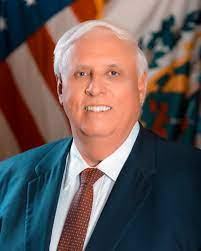 The program is a collaborative partnership between the West Virginia Department of Transportation and the West Virginia Department of Tourism to designate and promote the Mountain State's most scenic country roads.
Justice said during the ceremony at Hawks Nest State Park that West Virginians have embraced the state and its beauty.
"Any frog that is not proud of his pond is not much of a frog. We absolutely needed to get really proud of who we are and then we needed to put real money into it and turn us loose. That's what we've done," the governor stated.
According to Justice's office, the Cranberry Corridor takes travelers along a variety of roadways in the state including US-60, US-219, Route 150, Route 55 as well as Route 39. The route leads riders on a trip through just over 200 miles and can be completed within a little less than a five-hour round-trip drive. It is accessible for both cars and motorcycles.
This route includes several scenic detours including Summersville Lake, the Cranberry Glades Botanical Area, Beartown State Park and Hawks Nest State Park.
"I'm thrilled to unveil another scenic route for travelers to explore when they're visiting our great state," West Virginia Tourism Secretary Chelsea Ruby said in a release.
"The Cranberry Corridor route has breathtaking scenery around every turn – it's the perfect way to go leaf peeping this fall. None of this would have been possible without the support we have received from Governor Justice, not only for this initiative but for tourism in the state as a whole. And I want to give a big shoutout to all the folks at the Division of Highways who have been working hard to ensure that our roads are in the best condition possible."
West Virginia Department of Transportation Spokesperson Randy Damron said, "I want to once again thank Governor Justice for his vision of the Roads To Prosperity program. Because of this initiative, we've had the opportunity to upgrade our road system to the point where we can now attract motorcycle and sports car enthusiasts to drive along our incredible, winding roads. Our DOH teams have been working hard on these roads for years to ensure they're as close to flawless as they can be so that motorcyclists and sports car enthusiasts have a safe and enjoyable ride."
Cranberry Corridor is the third official route of the West Virginia Mountain Rides program to be released this year.
The post Cranberry Corridor unveiled as third route of the West Virginia Mountain Rides program appeared first on WV MetroNews.
Source:
WV MetroNews
---
Amendment One: Can the courts intervene in West Virginia impeachments?
Attorney Marc Williams was right in the middle of a legal challenge of how West Virginia conducted its impeachment proceedings against Supreme Court justices a few years ago.
Now, as West Virginia voters consider an amendment that would restrict such challenges, he isn't wild about the potential constitutional change.
"The Legislature wants to change the state Constitution because they didn't like it when an independent panel of the Supreme Court of Appeals said that impeaching all five of the justices violated due process, violated the separation of powers and failed to comply with their own rules for impeachment," Williams, a Huntington lawyer, said this week.
"Amendment 1 is a complete waste of time and is bad public policy. The last thing we need is to give unlimited power to any one branch of government. This amendment violates all concepts of checks and balances."
What does Amendment One do?
The proposed Amendment One on West Virginia ballots this fall would clarify that the judiciary has no sway over the legislative branch's impeachment powers.
It's one of four constitutional amendments that West Virginia voters are being asked to consider. Early voting starts Oct. 26, and Election Day is Nov. 8.
Amendment One would add language to the Constitution to say, "No court of this state has any authority or jurisdiction, by writ or otherwise, to intercede or intervene in, or interfere with, any impeachment proceedings of the House of Delegates or the Senate conducted hereunder; nor is any judgment rendered by the Senate following a trial of impeachment reviewable by any court of this state."
The question arose when West Virginia's Legislature impeached the entire state Supreme Court in 2018 over a range of financial issues. Justice Margaret Workman sought to halt impeachment trial proceedings in the state Senate. Her lead attorney was Marc Williams.
Workman's lawsuit challenged whether lawmakers appropriately followed their own procedures and raised a separation-of-powers issue over the court system's own constitutional authority over its finances.
The second issue boiled down to this: If the judiciary is an independent branch of government with powers that include authority over the court system's budget then can a separate branch of government, the Legislature, pursue impeachment charges over financial matters?
As the challenge was being considered, West Virginia's actual Supreme Court justices recused themselves and a set of circuit judges sitting in as the Supreme Court ruled in favor of Workman.
That highlighted another question now in front of West Virginia voters: If the constitution gives the power of impeachment specifically to the legislative branch then can another branch, the judiciary, interfere?
What's the argument for adopting the amendment?
Senate Judiciary Chairman Charles Trump, R-Morgan, concludes the Constitution already clearly assigns impeachment power to the Legislature and no one else. But Trump says the amendment is necessary to make sure that's explicit.
"I hope our state never has to go through again impeachment of judicial officers; that was horrible," Trump said this week. "But the process for it, which the Constitution gives us, should be followed in all cases.
"The point of this amendment is to restore what was and is the proper constitutional balance and separation of powers, which the judiciary in 2018 disregarded. It's to keep the branches of government in their own lanes."
What's the argument against it?
Not everyone agrees the amendment is wise.
Julie Archer, coordinator of West Virginia Citizens for Clean Elections, describes the proposed amendment as overreach.
"This amendment would make it so that no court in the state could intervene to protect the right to a fair hearing of a public official facing impeachment, no matter how frivolous the charge or constitutionally flawed the process," Archer said.
She contends the amendment is not needed to restore or protect the Legislature's authority in impeachment proceedings.
"If adopted, this amendment would open the door to blatant abuses of power by the legislative branch by cutting loose future impeachment proceedings from all constitutional restraint, potentially denying a public official faced with impeachment their right to due process," Archer said.
"In the hands of a partisan majority, this new power could be abused to oust political opponents without cause, thereby eroding existing checks and balances between the three branches of government and undercutting public trust in the political process."
What would the Constitution say?
With the adoption of Amendment One, the Constitution would say this:
ARTICLE IV.
§9. Impeachment of officials.
Any officer of the state may be impeached for maladministration, corruption, incompetency, gross
immorality, neglect of duty, or any high crime or misdemeanor. The House of Delegates has the sole
power of impeachment. The Senate has the sole power to try impeachments and no person shall be
convicted without the concurrence of two thirds of the members elected thereto. When sitting as a
court of impeachment, the Chief Justice of the Supreme Court of Appeals, or, if from any cause it be
improper for him or her to act, then any other judge of that court, to be designated by it, shall preside;
and the senators shall be on oath or affirmation, to do justice according to law and evidence. Judgment
in cases of impeachment does not extend further than removal from office, and disqualification to hold
any office of honor, trust or profit, under the state; but the party convicted remains liable to indictment,
trial, judgment, and punishment according to law. The Senate may sit during the recess of the
Legislature for the trial of impeachments. No court of this state has any authority or jurisdiction, by writ
or otherwise, to intercede or intervene in, or interfere with, any impeachment proceedings of the House
of Delegates or the Senate conducted hereunder; nor is any judgment rendered by the Senate following
a trial of impeachment reviewable by any court of this state.
The post Amendment One: Can the courts intervene in West Virginia impeachments? appeared first on WV MetroNews.
Source:
WV MetroNews
---
MEC This Week – Double Falcon Trouble
Don't look now but week five of Mountain East Conference (MEC) football is here!
Travis Jones and Taylor Kennedy get you ready for the upcoming weekend in MEC football play, including a few games to watch.
Garrett Mack, Notre Dame College (OH) head football coach, and Michael Floria, Fairmont State sophomore quarterback, join the program.
This episode contained information about football, football, and, clever enough, more football.
Check out the MEC football schedule, statistics, and other news by going to https://mountaineast.org/index.aspx.
Subscribe to the podcast wherever you get yours, including Apple Podcasts and Spotify.
The post MEC This Week – Double Falcon Trouble appeared first on WV MetroNews.
Source:
WV MetroNews
---
Marshall looking to lessen negative plays, get back to 'winning football'
— By Bill Cornwell
HUNTINGTON, W.Va. — Marshall's 26-21 win over what was then a nationally-ranked Notre Dame team September 10 seems much longer than a few weeks back. 
That's because of the Thundering Herd's recent showings in consecutive road losses to Bowling Green and Troy, the first of which came in overtime with MU heavily-favored against the Falcons, before offense was virtually non-existent last Saturday against the Trojans.
In both setbacks, a multitude of factors have cost the Herd mightily, including turnovers, missed assignments and inconsistent offensive play that led to a mere 174 total yards in a 16-7 loss at Troy.
As his team prepares for Saturday's 3:30 home game against Gardner-Webb, Marshall head coach Charles Huff says his biggest goal this week is to reduce and eliminate plays he refers to as 'Herd Beaters', including turnovers, penalties, missed tackles, sacks and negative-yardage plays.
"We have to get back to playing complementary football," Huff said. "We have to focus on the things we can control that lead to winning football."
Against Troy, the negative plays included five sacks allowed, a blocked field goal and perhaps most importantly, a lost fumble that was returned for a touchdown. Combined with Troy's 321 passing yards to Marshall's 78, it was too much for Huff's team to overcome as it lost its opener in Sun Belt play.
Huff was quick to point out that his team followed a 2-0 start with consecutive losses a year ago as the Herd fell to East Carolina and Appalachian State after beating Navy and North Carolina Central.
The coach also hinted at personnel changes for the Gardner-Webb game.
"We're going to either change the person if we believe he can better handle a position or we'll coach up the current starter if we feel their backup is no better," Huff said. "On the offensive line especially, we had these same issues in August, but we worked around them."
Huff indicated he's not blaming the recent offensive line pass blocking issues on the sudden coaching staff change as Eddy Morrissey's departure on September 16 led to veteran assistant Bill Legg taking over the MU offensive front.
Still, quarterbacks Henry Colombi and Cam Fancher combined to complete only 11-of-20 passes for 78 yards against Troy, as the Herd offense was unable to develop rhythm regardless of who was behind center.
On Saturday, Marshall (2-2, 0-1) will look to turn things in the right direction when it plays its second home game and first in a month against FCS foe Gardner-Webb (1-3) from the Big South Conference.
The contest at Joan C. Edwards Stadium will be shown on ESPN+.
Marshall has won the only previous meeting against Gardner-Webb, which enters off a 45-13 loss to Mercer last Saturday. The Bulldogs opened this season with a 56-21 win over Division II Limestone, before losing consecutive games to Sun Belt member Coastal Carolina (31-27) and Elon (30-24) along with last week's Mercer loss.
Tre Lamb is in his third year as the Bulldogs' head coach and has a 7-24 overall record.
Because Marshall opened this season with a win over Norfolk State of the FCS, Saturday's result does not factor into the Herd's bowl eligibility. Marshall needs at least five wins over FBS opponents to qualify for a bowl as FBS teams can count only one win per season over an FCS opponent towards bowl eligibility.
Marshall isn't on the road again until October 22 at James Madison. Between Saturday's contest and the matchup with the Dukes, MU will play a home league game Wednesday, October 12 against Louisiana, which defeated the Herd in last year's R+L Carriers New Orleans Bowl before Marshall became a Sun Belt member.
The post Marshall looking to lessen negative plays, get back to 'winning football' appeared first on WV MetroNews.
Source:
WV MetroNews
---
Couple accused of trying to sell U.S. secrets will serve more time after second look
Recognizing there are still some variables in the court system, a federal prosecutor says a man accused of trying to sell secrets of America's nuclear submarine fleet could face 17 to 19 years while his wife who served as a drop point lookout could serve up to nine years.
"I think the sentences that are before the court are appropriate. I think there's a good range of sentences," said Bill Ihlenfeld, the federal prosecutor for the Northern District of West Virginia. "These are very serious matters — tremendous public safety, national security issues at stake here."
.@IhlenfeldWV joins @HoppyKercheval to discuss the second round of guilty pleas for Diana and Jonathan Toebbe. They were trying to sell military secrets to foreign countries. WATCH: https://t.co/yCFQ3nDJuy pic.twitter.com/3izKkjwNPt

— MetroNews (@WVMetroNews) September 28, 2022
He was addressing guilty pleas entered this week in federal court in Martinsburg by Jonathan and Diana Toebbe.
Each pleaded guilty Tuesday to a federal count of conspiracy to communicate restricted data, a felony, in exchange for dropping other charges. Without the pleas, they would have faced a jury trial early next year.
Now that they have pleaded guilty, a sentencing hearing is still ahead.
The Toebbes are accused of working together to sell information about America's most sophisticated nuclear-powered vessels on memory cards, taking them to drop points hidden in mundane disguises like sandwiches or gum wrappers and asking for infusions of cryptocurrency from agents they believed represented a foreign power. Instead, it was an FBI agent.
Jonathan Toebbe was a nuclear engineer for the Department of the Navy, assigned to the Naval Nuclear Propulsion Program. He had an active top secret/sensitive compartmented information security clearance through the federal government.
Diana Toebbe is accused of being his lookout for a series of dead drops of information, including in Jefferson County, the location that prompted the federal court jurisdiction in West Virginia.
Last month, a federal judge rejected the first plea deals reached between the couple and prosecutors, saying the proposed penalty was too light for the damage that could have been inflicted.
Diana Toebbe's previous plea called for jail time of no more than 36 months. Jonathan Toebbe's previous plea would have resulted in  12.5 to 17.5 years imprisonment.
Now, depending on factors like a pre-sentencing report by the federal probation office and the judge's own discretion, the Toebbes would serve more time than they would have under the original agreements.
"What was different yesterday than before is the plea agreements call for greater sentencing than the original agreements," Ihlenfeld said.
The post Couple accused of trying to sell U.S. secrets will serve more time after second look appeared first on WV MetroNews.
Source:
WV MetroNews
---